Welcome
to the neighborhood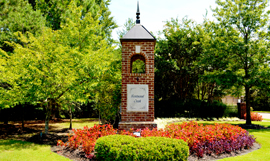 On behalf of your board of directors, I would like to welcome you to our website. While we operate a very organized and cost effective homeowners association, the missing element has been an effective method of communication between our homeowners, board of directors and our Community Association Management Company. We believe this website will be the bridge for a better flow of information to and from all parties. I encourage you to visit regularly for new information and encourage your input on information that will be beneficial to you as a homeowner in Bentwood Creek.
It is intended to make information about our neighborhood available to you in a timely and efficient manner. Please give special attention to the "At a Glance Points" that provide a quick reference for the more common issues relating to restrictive covenants and architectural control issues. Detailed information is available in PDF with complete copies of our bylaws, covenants and architectural control documents.
We are excited to welcome you home.
Steve Chester, President
Resources for Homeowners
Helpful Documents
Subscribe to Our Communications
You have to decide on the best one for youpersonally, and in addition, you have to find out whether they have Pay Someone to Write Your Paper enough experience in this region.
There are a number of different things which you ought to be on the lookout for in write my essay a research paper service you need to use.
Among the simplest ways to get out what type of documents are crucial to you personally is by going on the web affordable papers and searching for the definition of"paper.